Parents from as far as Pagadian City in Mindanao and from nearby provinces in Luzon made time on August 8, 2015 to be at  first-ever Hands-On Parents while Earning or H.O.P.E. Summit, a parenting workshop, which was organized by bestselling author and inspirational speaker Teresa Gumap-as Dumadag. The whole day workshop was held at PLDT TelTech Building's AVR in Mandaluyong City.
Teresa Gumap-as Dumadag who was the main speaker and workshop facilitator of the H.O.P.E. Summit opened the eyes of the parents in attendance to the many benefits of hands-on parenting as well as the different ways parents can be more involved in their children's lives. She discussed various ways parents can work and earn for their families while pursuing their finance goals by sharing about her multiple income streams that stemmed out of her passions. Moreover, she shared what she called iHOPE hacks, which are tips and strategies that parents can easily put into action to become H.O.P.E. to their children. Her talk was based on her upcoming book How to Be a Hands-On Parent while Earning.
The keynote speakers in the afternoon namely Martine De Luna, Jomar Hilario and Ginger Arboleda continued the discussion by sharing how they earn while being hands-on with their kids. De Luna who is an award-winning blogger and a brand ambassador discussed blogging and how one's blog can be used as a platform to launch one's service or product. Hilario, an expert on internet marketing and in training virtual professionals, showed the audience that it's possible to earn as much as P100,000 from home on autopilot. Arboleda who is a serial entrepreneur shared thought-provoking questions to help the parents find out if they are cut to be entrepreneurs.
There was also a panel interview of hands-on moms and dads who are successfully living out the H.O.P.E. lifestyle. These included Denise Bernardo of Indigobaby, Angeli Del Rosario of The Beadlady, Katrina Ambion of Mommyfide PH, Chef Jonathan Chua of Magsaysay Institute of Hospitality and Culinary Arts and Jay and Cherry Castillo of Foreclosure Philippines. They gave the audience a glimpse into their joys and challenges as hands-on parents while earning.
The workshop participants went home inspired and equipped through the talks and discussions. Below are some of their feedback.
"Speakers are very good. Very informative seminar." – Mary Anson Ortega, workshop participant
"This is something I really need." – Albi Jusi, workshop participant
"The lessons are inspiring." – Ging Jusi, workshop participant
"I will work on creating a schedule that will prioritize spending time with my children." – Hana Pangan, workshop participant
"I am inspired to pursue my dream while spending time with my kids." – Cleesa Bumatay-Soriano, workshop participant
"It gave me inspiration to become the parent that has freedom from corporate work while providing for our family through an entrepreneurial pursuit I am passionate about." – Dennis Anguluan, one of the dads who attended the H.O.P.E. Summit
"Thank you, Ms. Teresa! I'm so happy I came across this HOPE Summit in Jomar's site!" – Thes Abraham, workshop participant
"Teresa, thank you for inspiring me to become a hands-on parent someday. I know this will help me become a great mother to my future kids. God bless you and may you continue blessing the world." – Janice Delacruz, workshop participant
"Since I want to have my own blog, I learned some strategies how I can earn while blogging." – Jenina Tuazon, workshop participant
"This summit proves that there's H.O.P.E! I'm inspired by the stories of other WAHMs and Dads." workshop participant
"It's inspiring to see that being a H.O.P.E. is possible." workshop participant
Soon, you'll be able to listen and learn from the same talks delivered during the H.O.P.E. Summit! You can purchase and download the talks one by one based on your need or interest. Or you can download all and avail of a package discount.
The H.O.P.E. Summit videos will be available soon! Watch out for future announcements! 
Advertisement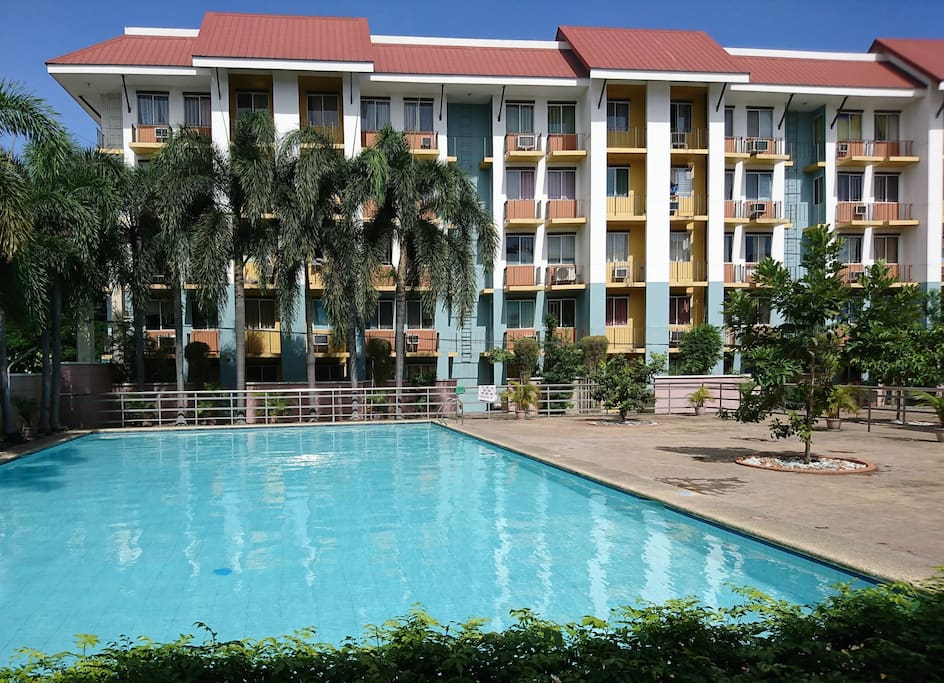 1BR Condo w/ Pool; FREE* Wifi; Airport in 17mins.
Parañaque, Metro Manila, Philippines
My place is good for couples, travelers, friends and families (with kids). Ideal for Staycation. Unwind in the pool and sweat at the gym. Shop at a walking distance mall and convenience stores…